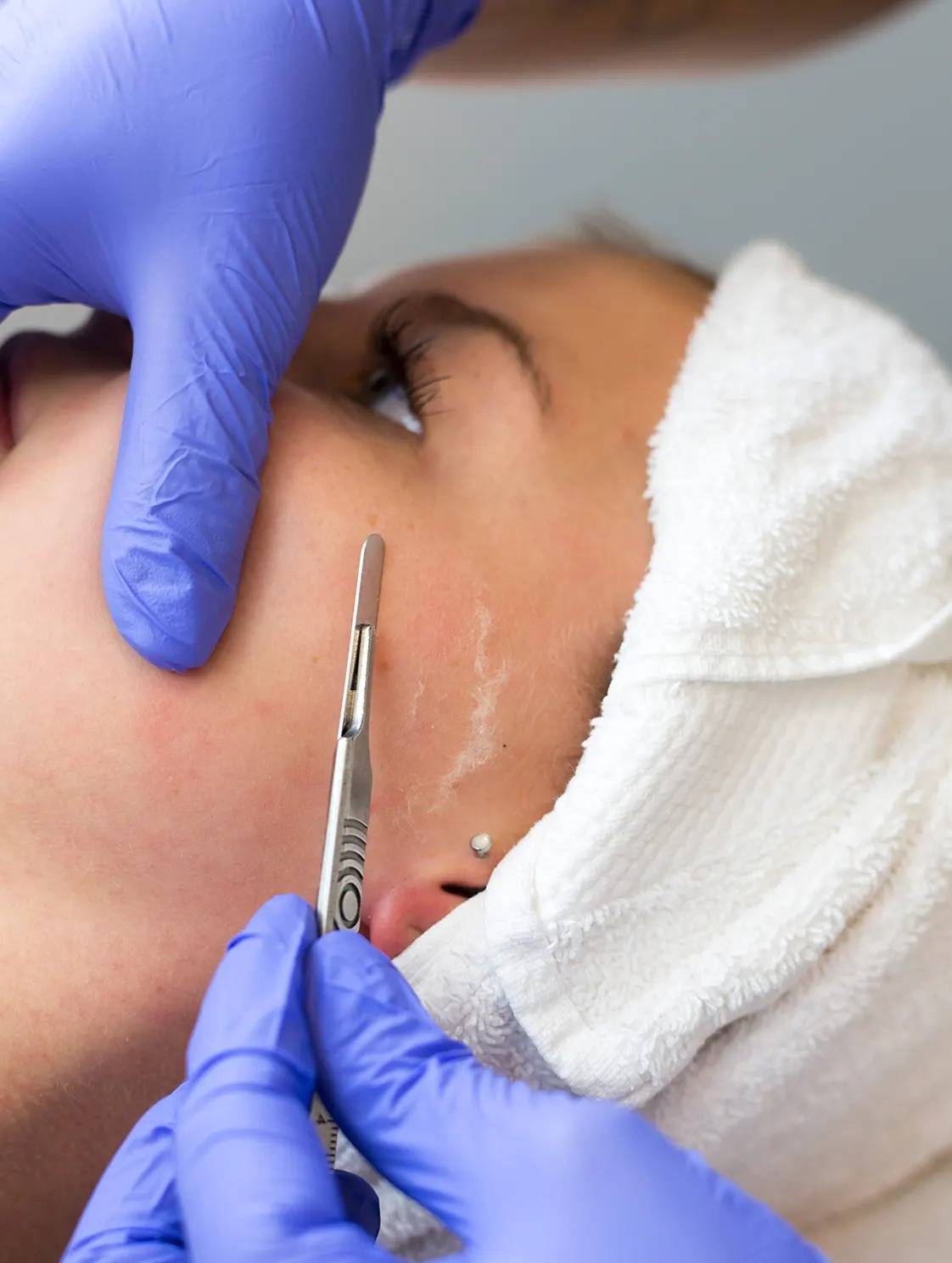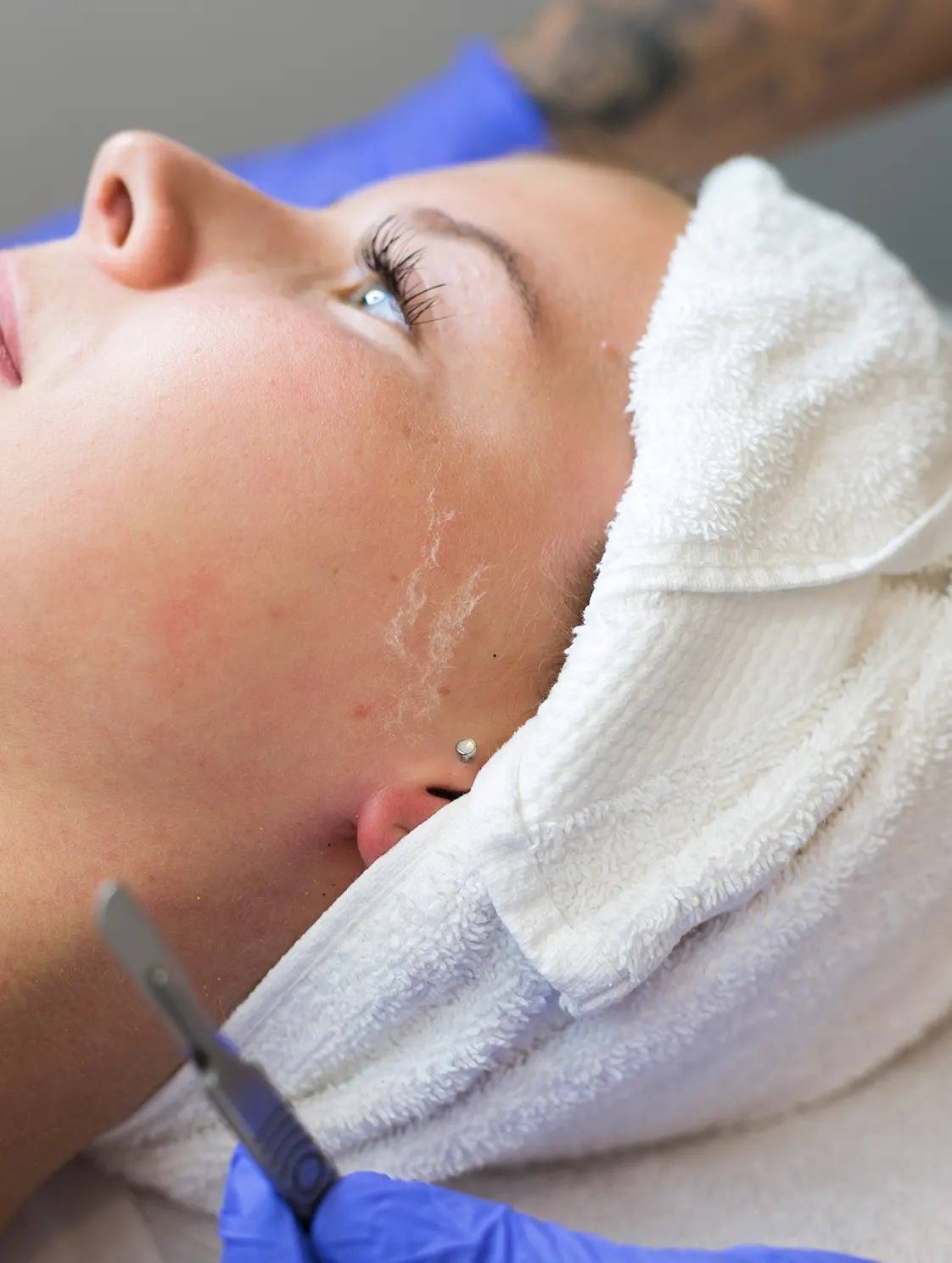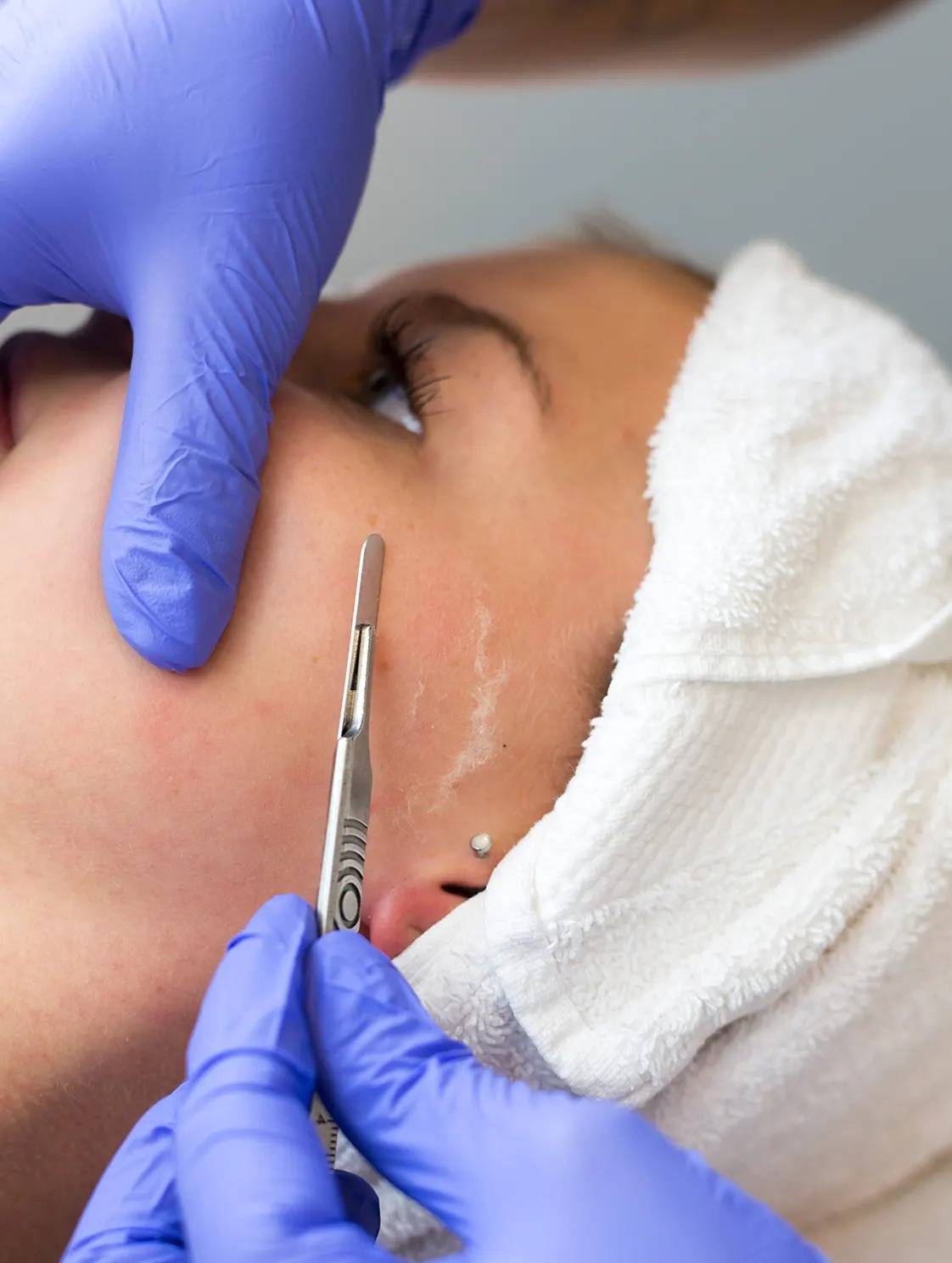 Dermaplaning is a method of exfoliation that consists of using a 10 gauge scalpel to gently scrape off the top layer of dull, dead skin cells in order to reveal a smoother, brighter complexion. Dermaplaning is recommended for all skin types except those with acneic skin. If you have deep cystic acne, wait until breakouts are clear before trying this treatment. This is a great treatment if you are pregnant or nursing and want exfoliation without the risk of harsh chemicals absorbing into the blood stream and potentially harming your baby.
Dermaplaning is a painless procedure and can be compared to the sensation of shaving your legs, but in this case, it's on your face. First, the aesthetician will cleanse and thoroughly dry your skin.

Next, she'll pull an area of your skin taut with one hand, and hold a sterile 10 gauge blade at a 45 degree angle in the other hand and use short, swift strokes to scrape off dead skin cells and peach fuzz.

There are no side effects and zero downtime. After the treatment, your skin will be highly sensitive to sun exposure and may already look very pink, so be sure to wear a broad-spectrum sunscreen with SPF 30 or higher to reduce the risk of hyperpigmentation.