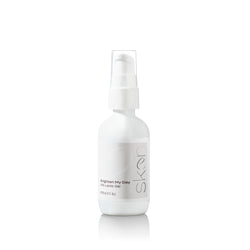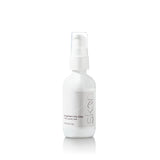 Brighten My Day
Sken Skincare
2 Fl Oz
This 10% lactic gel treatment lifts away dullness to reveal bright, radiant skin. Lactic Acid is potent enough to remove rough skin, yet gentle on sensitive or easily aggravated skin. This formula utilizes each ingredient in its most effective form, that will deliver real results for a refreshed, healthy appearance.
Key Benefits:
•  Exfoliates dead skin
•  Supports collagen and smooths the look of fine lines and wrinkles
•  Minimizes the appearance of pores
•  Refines uneven texture and tone
•  Refreshes and renews the surface of the skin
•  Helps to soften the skin
•  The perfect beginners peel for dry, sensitive or mature skin types
Apply a small amount to entire face and neck for 1 to 3 minutes, depending on tolerance, then rinse with warm water. For best results, follow with a moisturizer and repeat as needed. Recommended for use on dry or sensitive skin.
Lactic Acid
has unique hydrating properties, making it a smart choice for gentle yet effective exfoliation with minimal downtime. It diminishes signs of aging as it refines skin texture and tone.